Regular price
$2,695.00 AUD
Regular price
Sale price
$2,695.00 AUD
Unit price
per
Sale
Call For Availability
AFTER PAY

ZIP PAY

LAY BUY
405 Brunswick St Fitzroy

Full Aussie Manufact. Warranty

Free Shipping over $500 
OVERVIEW
The cabinet of A300Pro is finished with a conservatively elegant walnut wood veneer. Sonically, it has the same horn-loaded aluminum ribbon tweeter but improved 6.5-inch aluminum cone, low distortion woofer in the A300.
The power supply and amplifiers in the left and right speaker of the A300Pro is completely symmetrical. Each speaker has an internal 150W high-efficiency, low-ripple switching power supply.
Using a Texas Instrument digital power amplifier TPA3251, each cabinet has woofer output power no less than 120W and tweeter output at 10W. The speakers also use XMOS xCore200 multi-core processor, and Texas Instruments' TLV320AIC3268 digital processor.
The interconnection of the left and right speaker uses KleerNet wireless transmission technology. It uses Qualcomm QCC3031 series 5.0 Bluetooth chipset and supports AptX HD high-fidelity codec, so that Bluetooth technology can be used with minimal signal loss.
The A300Pro cabinet is constructed with 25MM high-strength MDF. To ensure best signal transmission, we also chose the renowned US based, TRANSPARENT internal speaker cables.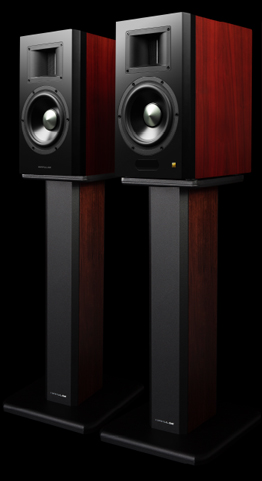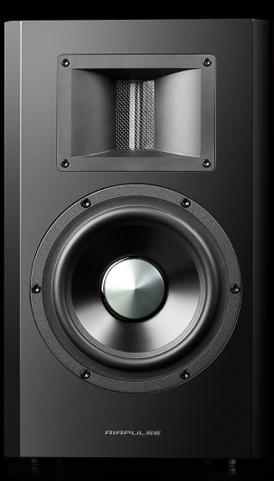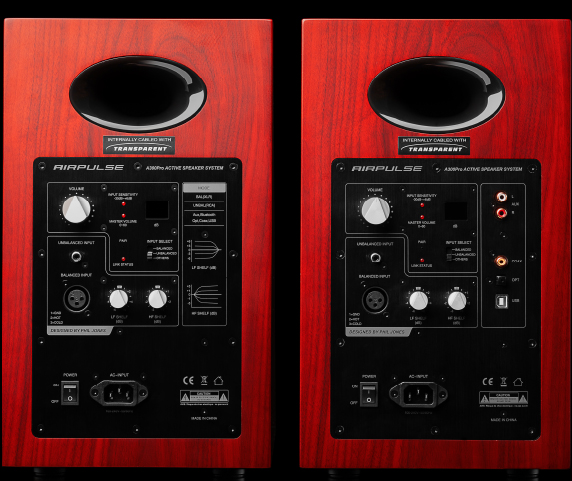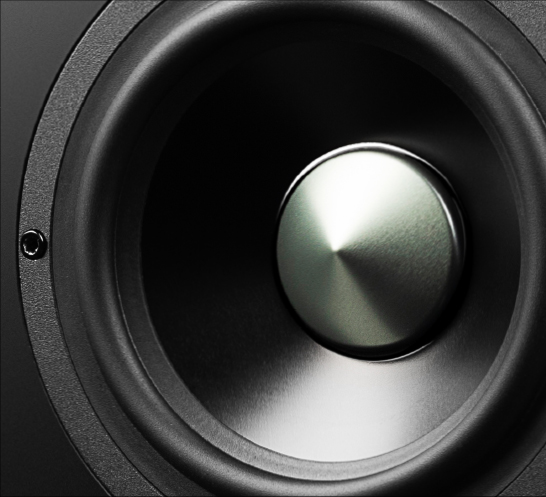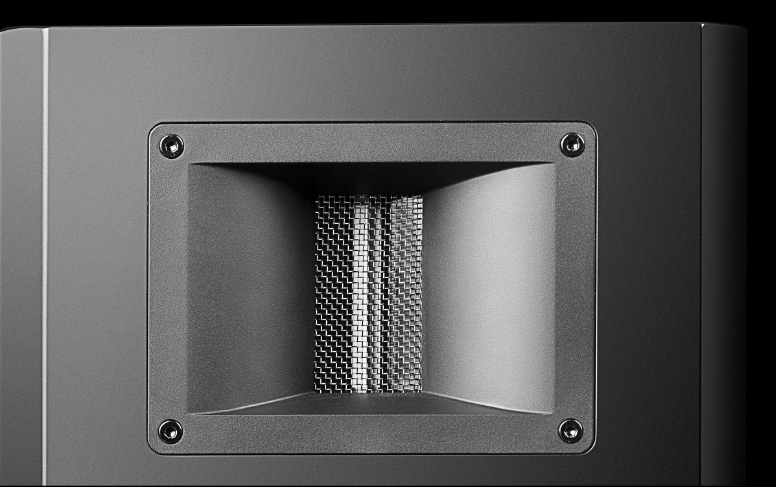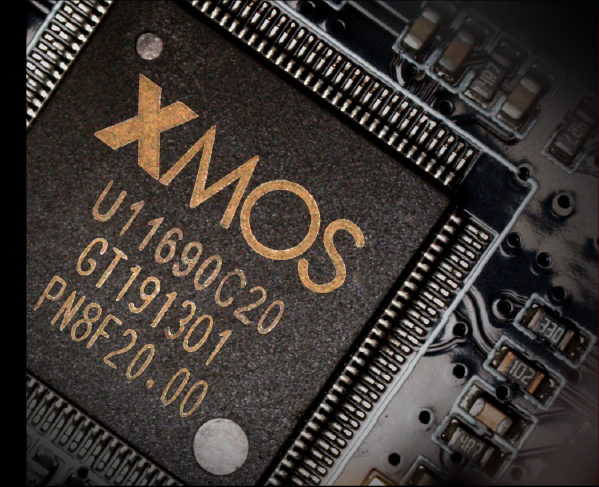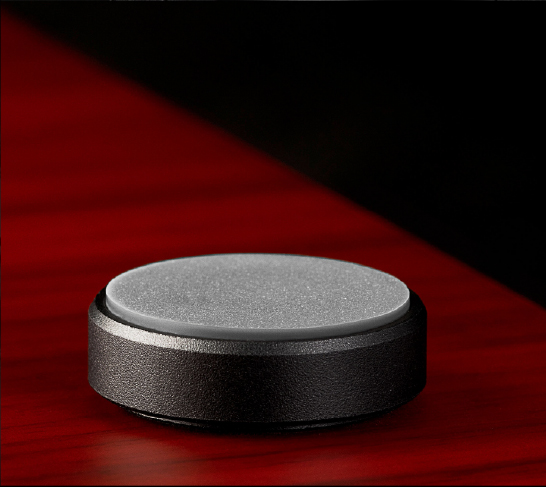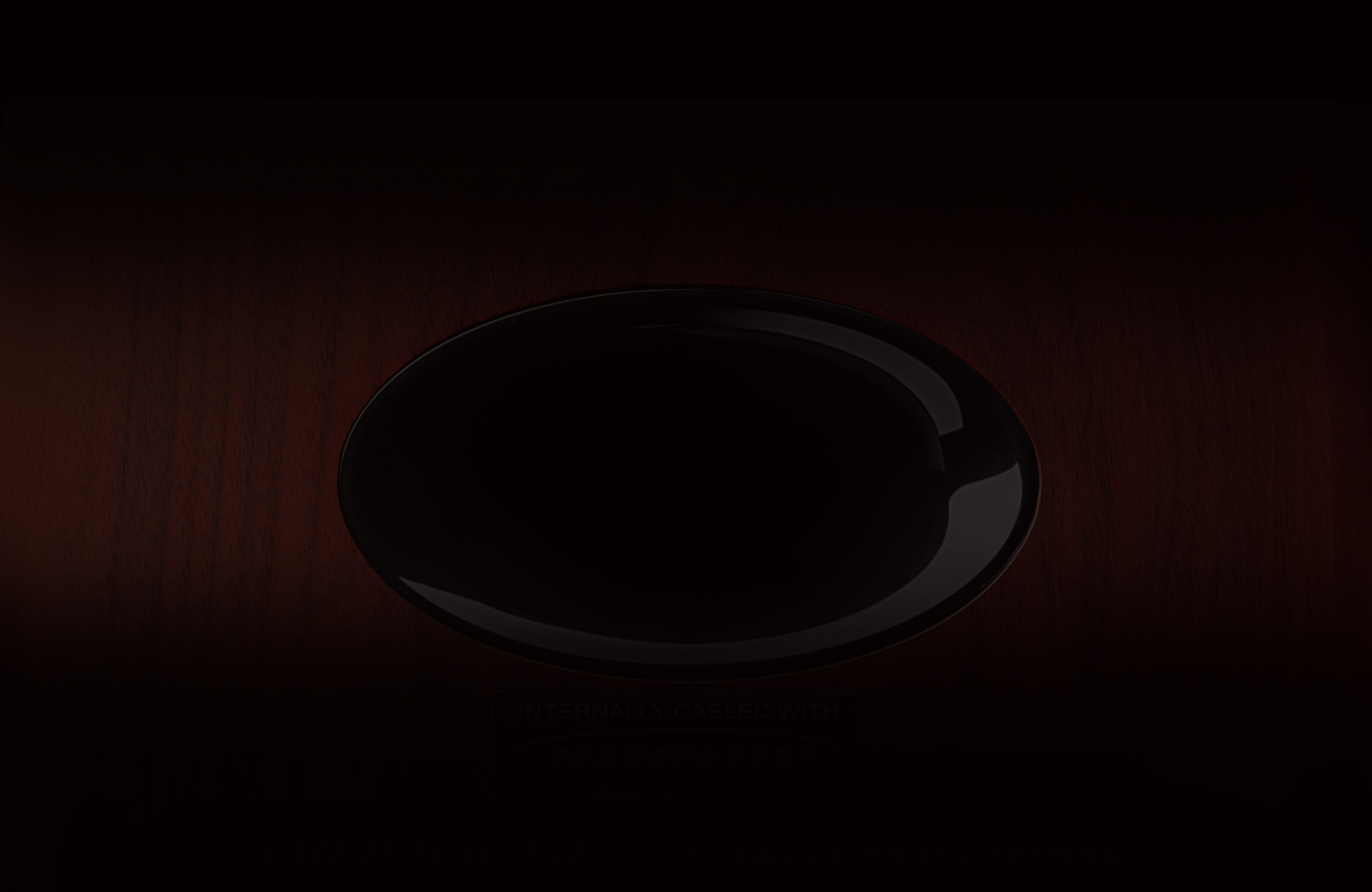 The A300Pro cabinet uses an inverted vent design. The elliptical shape inverted vent tube from precise calculation reduces aireflow noise and further improves sound quality.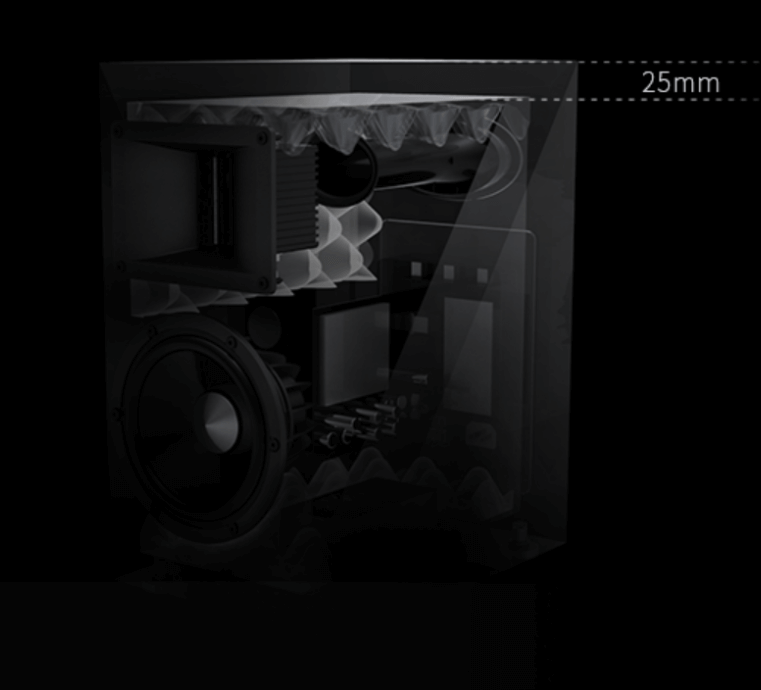 The construction of its 25mm thick high strength fiberboard cabinets with strategically placed internal bracing lay down the foundation for sound quality.
The interior is also lined with a 36mm thick professional wave-absorbing material to enhance the absorption of excess standing waves.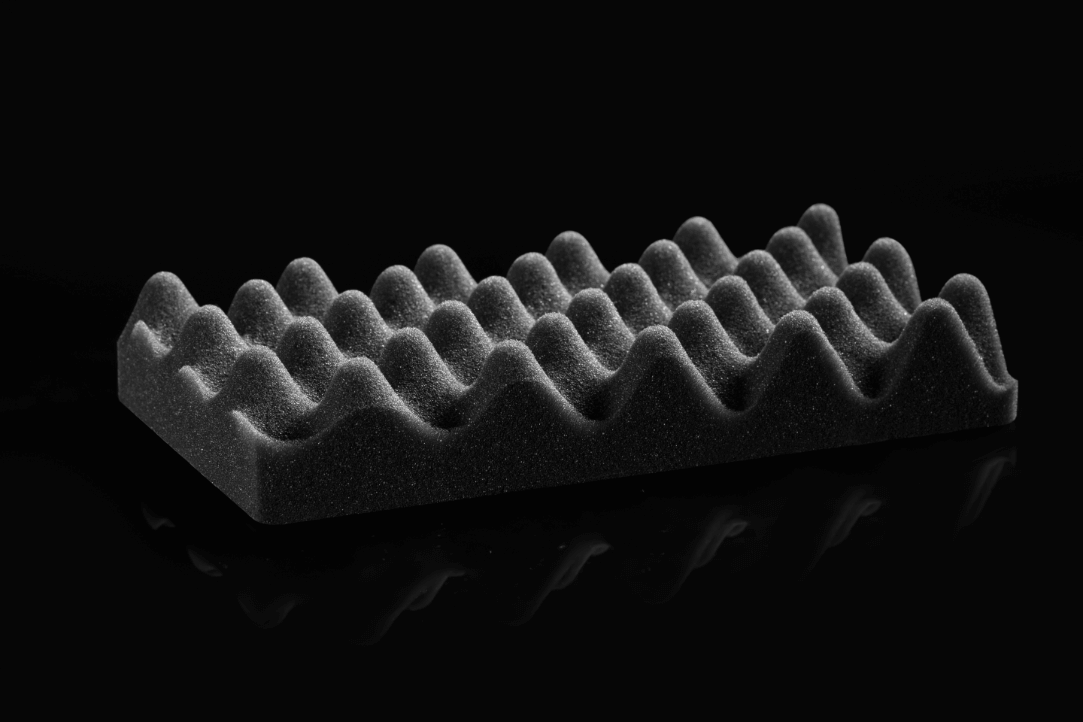 6.5-INCH ALUMINUM DIAPHRAGM LOW DISTORTION MID-WOOFER
A300Pro's 6.5-inch woofer uses a high-strength magnesium-aluminum diaphragm and a costly UNDERHUNG magnetic circuit design. It is supported by a 50MM diameter voice coil and an oversized, high-energy magnet. Combined with a cleverly designed heat dissipation mechanism, this woofer has the lowest distortion and highest level of dynamics, delivering clean low frequencies that are richly detailed, and deeply extended.
HORN LOADED RIBBON TWEETER
Our unique design of horn-loaded aluminum ribbon tweeter in the A300Pro delivers to audience every corner of a wide space with airy and harmonically pleasing high frequency musical notes.
This even distribution mode is not affected by the reflection characters of the room, so that the high frequency notes are more articulate and three-dimensional.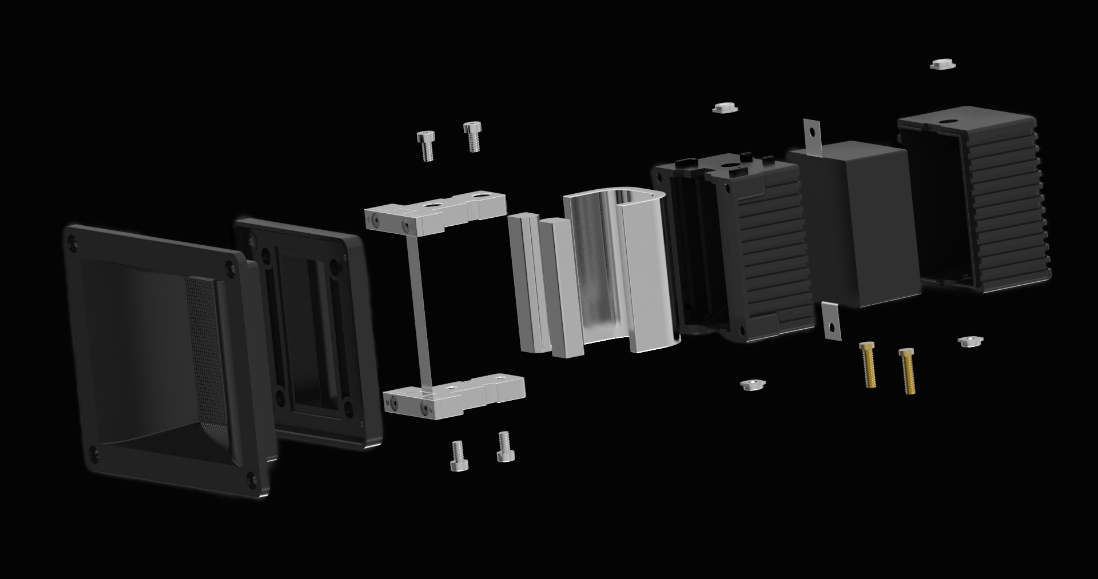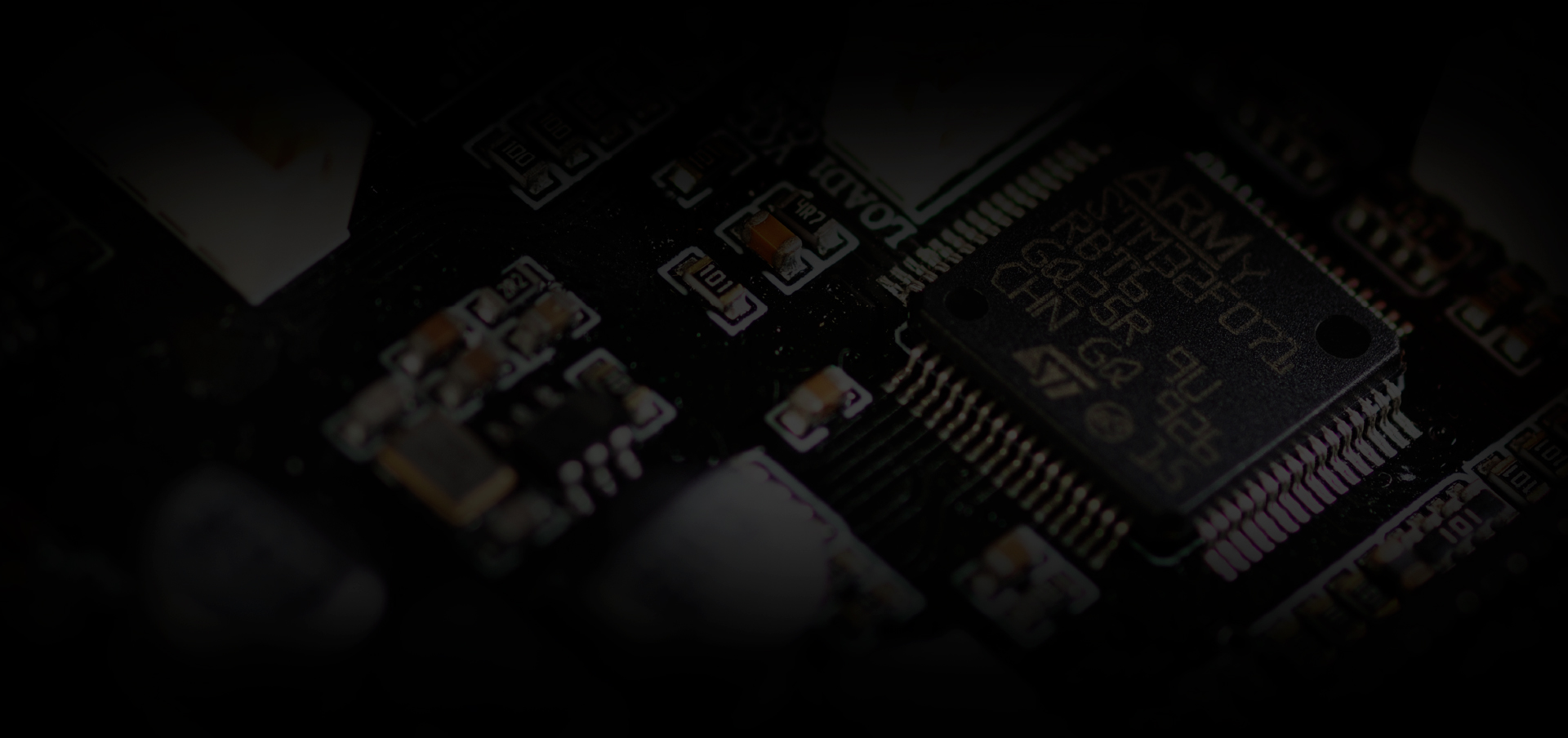 Texas Instruments
Besides the top-of-line audio front end components, the core signal processing is built on XMOS xCore200 multi-core processor and a DSP chip TLV320AIC3268 from Texas Instruments. Class D amplifiers used inside the speakers are Texas Instruments' top-of-line model TPA3251.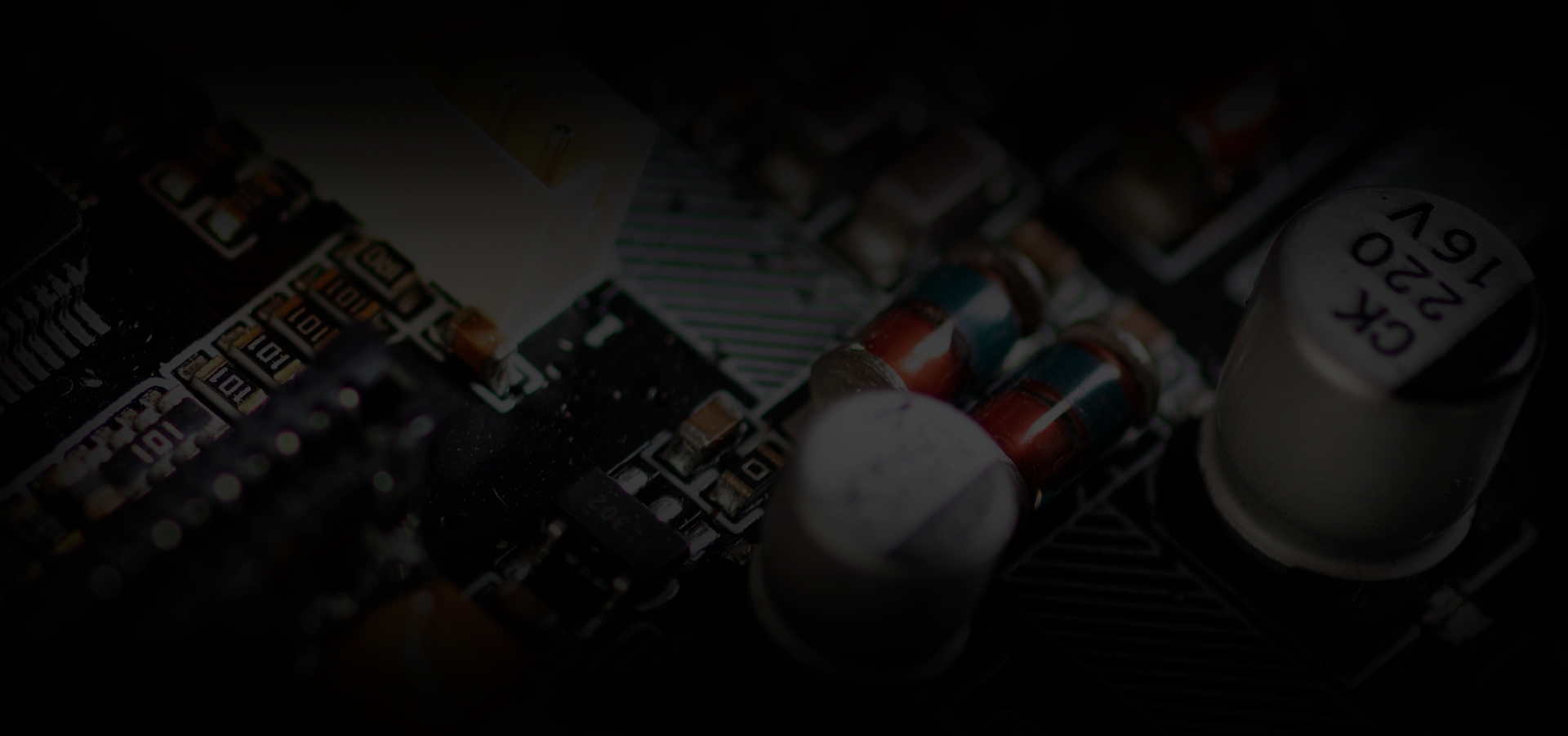 Proprietary Synchronization Technology
Wireless signal distribution between left and right speakers is built on the microchip's proprietary technology known as KleerNet. The radio is transmitted over 5.2GHz and 5.8GHz spectrum, and with a 22MHz radio bandwidth the technology guarantees lossless transmission of audio signal.


Besides the pair-used left-and-right wireless stereo using scenarios, the system offers an independent left and right configuration, just as traditional monitor speakers, which are often seen to be used with mixing consoles in recording studios.
A300Pro features both a symmetrical acoustic and electrical design. Both left and right speakers are active.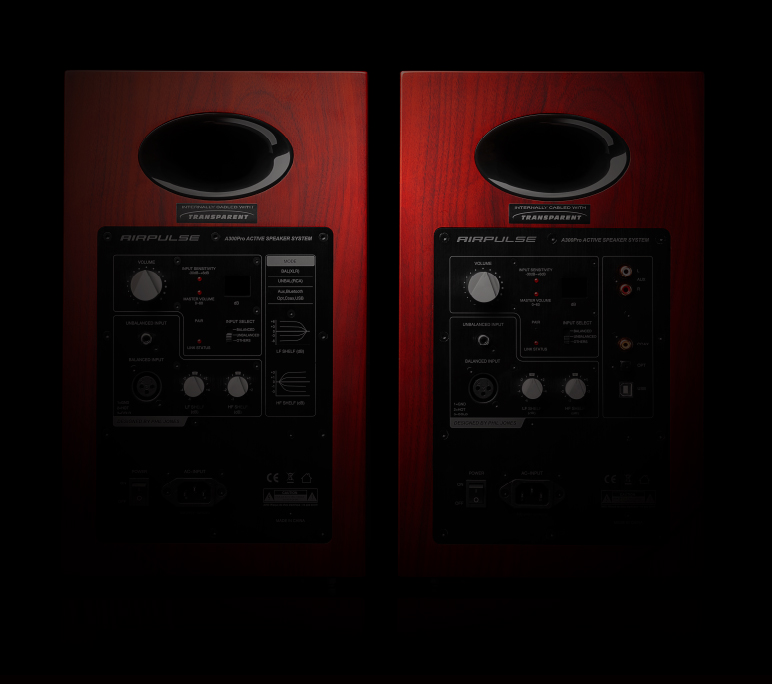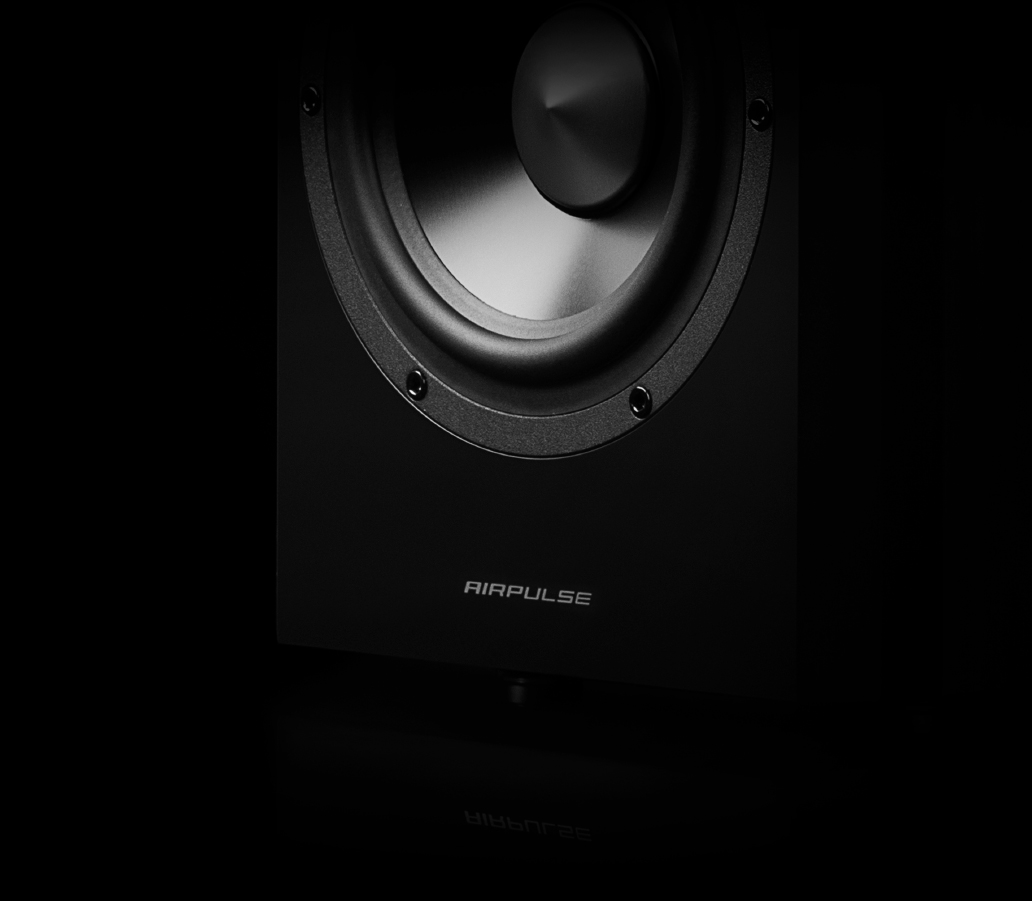 Bluetooth 5.0 with AptX

The Bluetooth audio receiver is built with QCC3031 from Qualcomm, which is a Bluetooth V5.0 chipset with AptX HD high-fidelity codec. It can offer a much better audio playback experience than traditional Bluetooth SBC audio.
A300Pro also offers a USB digital audio interface which supports UAC2 digital audio application. An ASIO audio drive is provided to enable Windows users to have a high-quality low latency signal path out.
TRANSPARENT Speaker Cable
No detail was left unattended in the A300Pro. We selected TRANSPARENT brand, a US made cable for internal connections to ensure maximum accuracy of signal transmission.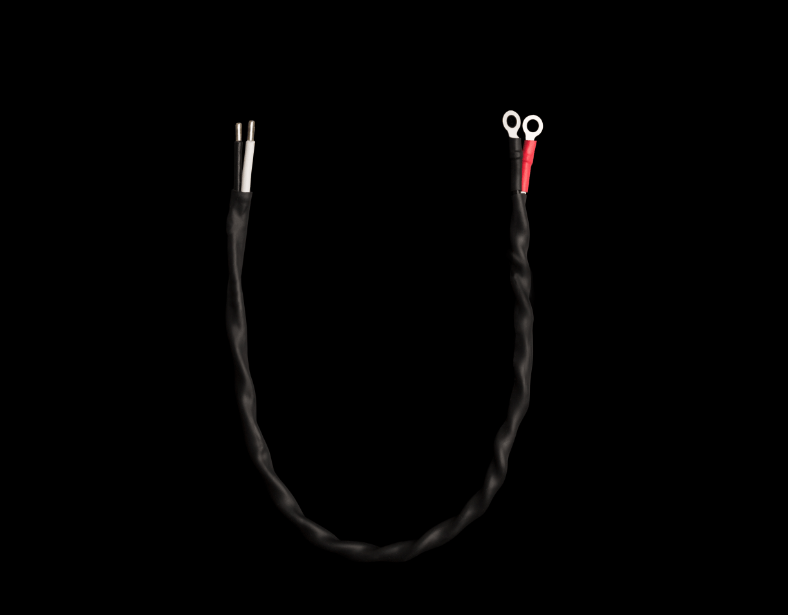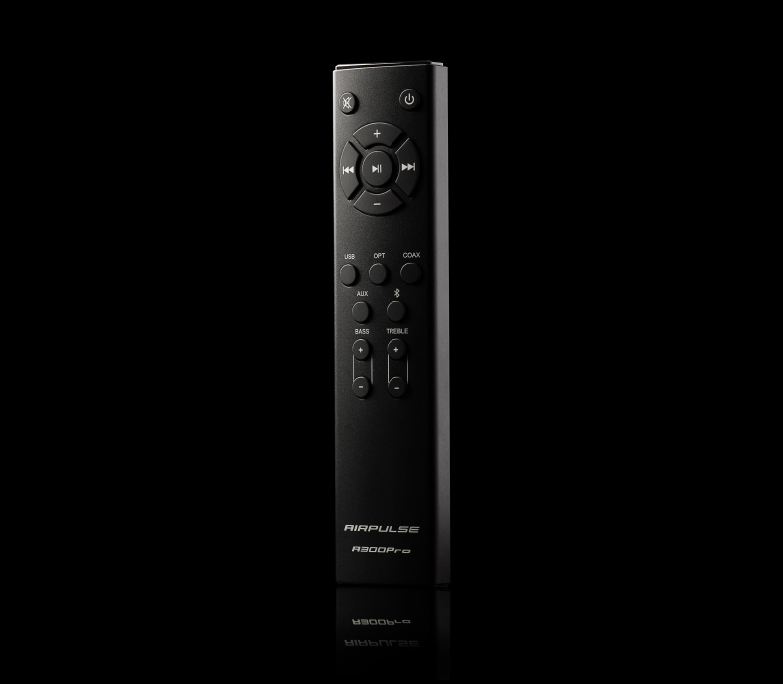 Take Control of Your Sound
The A300Pro comes with a wireless remote control used for taking control of your sound. You can switch between inputs easily from the comfort of your seat.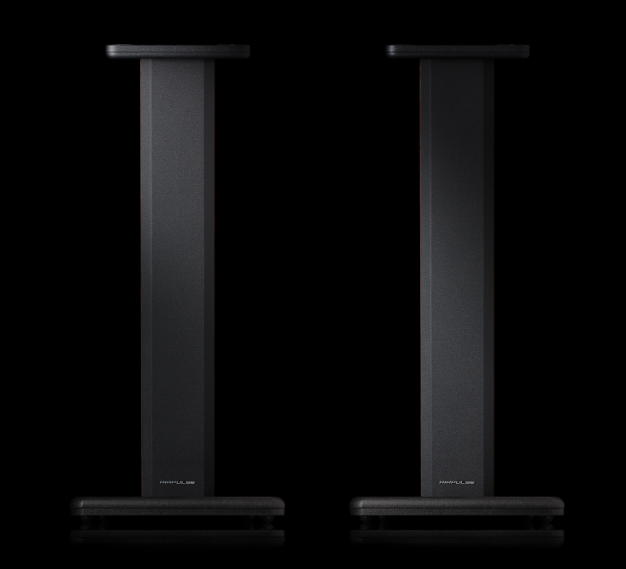 The dedicated ST300 stands are designed to be congruent with A300Pro speaker. They are recommended to be used with A300Pro to improve sound quality.
VIEW PRODUCT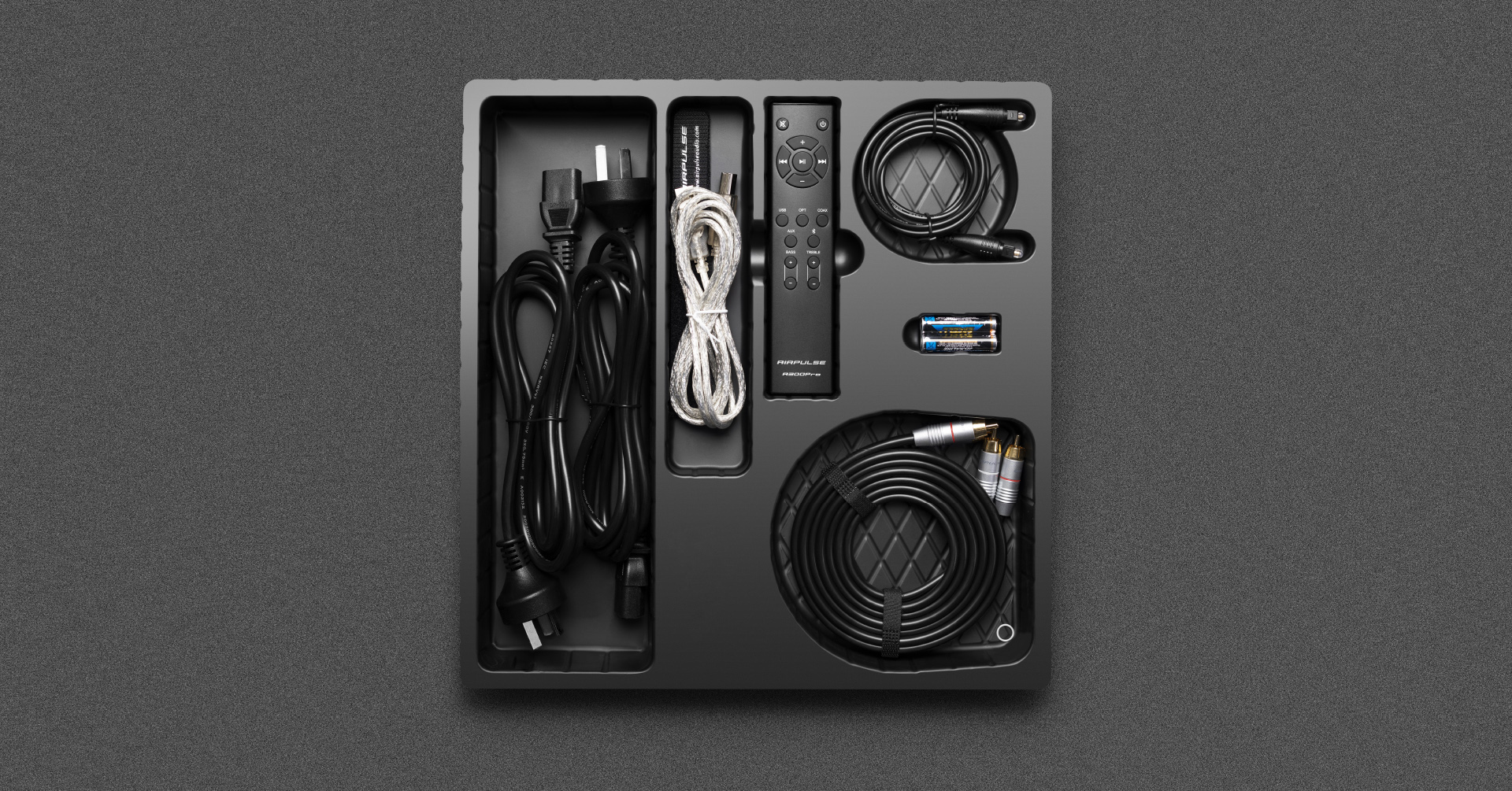 SPECIFICATIONS
Tweeter:

Horn Loaded Ribbon Tweeter
Mid-Woofer:

6.5 inch Aluminum Cone Underhung Design Mid-Woofer
Amplifier System:

Digital Amplifer With Xmos Processor
Power Output:

L/R(Treble):10W+10W, L/R(Woofer): 120W+120W
Frequency Range:

40Hz-40KHz
Signal-Noise Ratio:

L/R: ≥90dB(A)
Input Mode:

AUX, USB, Optical, Coaxial, Bluetooth. Balance Input, Unbalance Input
Input Sensitivity:

Balanced:1100±50mV, Unbalanced: AUX:700±50mV, USB:550±50mFFs, Optical:500±50mFFs Coaxial:500±50mFFs, Bluetooth:500±50mFFs
Main Voltage:

100-240 V AC/50-60 Hz
Cabinet Size (WxHxD):

225x384x368mm
Net Weight:

25.6Kg (56.5 lbs)
Packing Size(LxWxH):

649x473x484mm
Gross Weight:

29.4Kg (65 lbs)
Share
View full details