Automatic For The People
$1,699.00 $1,918.00
Gosh darn't, I'm just too damn popular! Currently, I'm on backorder.
Pre-Order now to avoid future disappointment.
---
---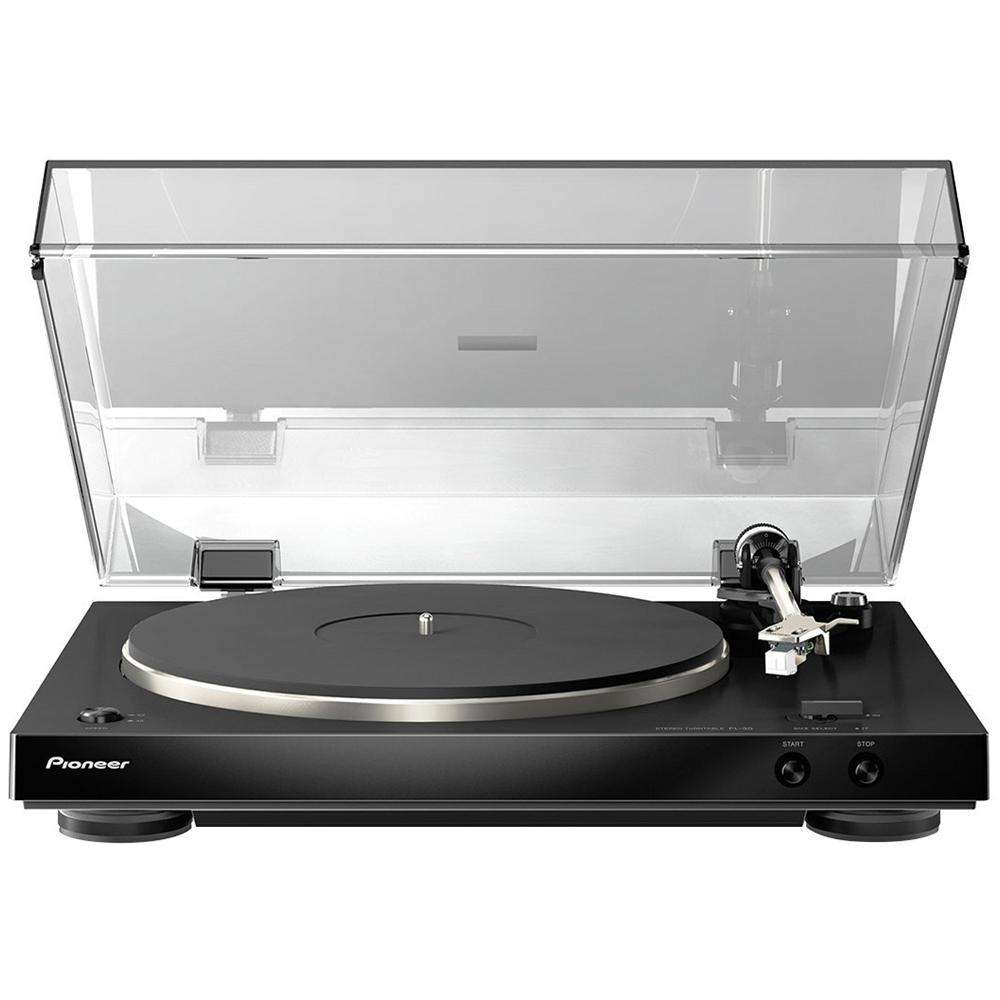 the turntable - fully auto
Your fully automatic Pioneer turntable with dual-layer chassis and 4mm metal plate to increase plinth mass. Why? Well, 'cause more mass helps to suppress external vibrations from sources such as speakers and hardwood floors. It reduces distortion and improves overall sound quality. Plus, this baby has been designed with a low centre of gravity for even greater stability, switchable inbuilt phono preamplifier, 5mm rubber platter mat and a complimentary high-output moving magnet phono cartridge. But don't be fooled by this nice little freebee, because the tonearm design – with removable head shell and fully adjustable rear counterweight – allows for future phono cartridge upgrades, giving you the opportunity to further refine your sound quality as your ear improves.

the amplifier - includes am/fm tuner
In conjunction with Pioneer's PL-30 K, we've coupled this killer table with the all-new Pioneer amplifier is loaded with 45W per channel of amplification, AM/FM broadcast radio tuner, Bluetooth receiver and more. Pair your smart device to the SX-10AE and listen to any or all of your streaming services, podcasts, YouTube clips, whatever. The AM/FM tuner itself will pre-set up to 40 stations and allow you to name each station up to ten characters. It has a sleep timer, auto standby, four analogue inputs, line out, subwoofer pre out, and headphones out as well as coming with a SR remote control, so you can kick back on the lounge without having to get up to do your listening. And when all this comes wrapped in a stunning brushed black aluminium finish it's a killer combination of style and features. Now, we know what you thinking: 'they didn't mention anything about an inbuilt phono stage'. Not to worry. Your turntable has one, so you just plug it straight into one of the four analogue line inputs and away you go.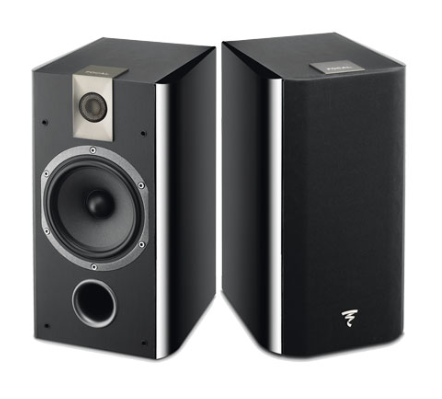 the speakers - made in france
The Focal Chorus 605s are not your average bookshelf speakers, oh no. Their tapered chassis and reverse dome tweeters create a stunning finish. And it's no accident they're so impressive. Each drive unit of a Focal speaker is made in-house, on French soil, in the Focal manufacturing plant. And it's this sort of attention to detail that gives Focal the leading edge over it's competitors. But how do they sound? Composed, detailed, dynamic. There's no muddy bass with Focal, no boom or synthetic thickening in the lower frequencies. They're restrained. And the results, in combination with their extremely low to no colouration, make for a very smooth, highly polished-sounding speaker.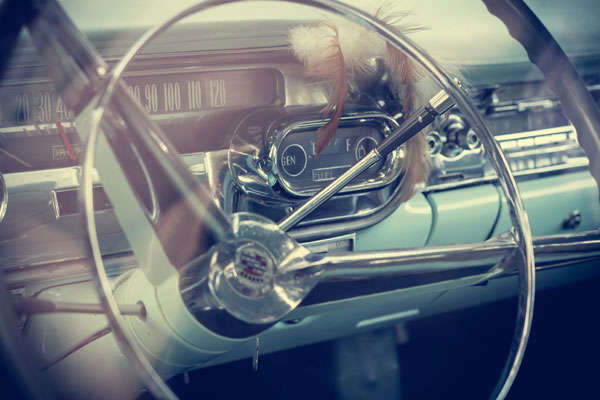 "what the crew think"
Starting with a solid turntable in the fully automatic Pioneer PL-30 is always a great beginning to enjoying the sweet vibes of listening to vinyl.Channelling this excellent source through a versatile amplifier/receiver such as the SX-10 which also provides for listening to music streaming, radio and Podcast services brings the world of hifi into your living area.Delivering all this through the refined French Focal speakers is guaranteed to delight with a rhythmic acoustic peformance.
Related Items