No Jacket Required
$2,595.00 $3,050.00
---
---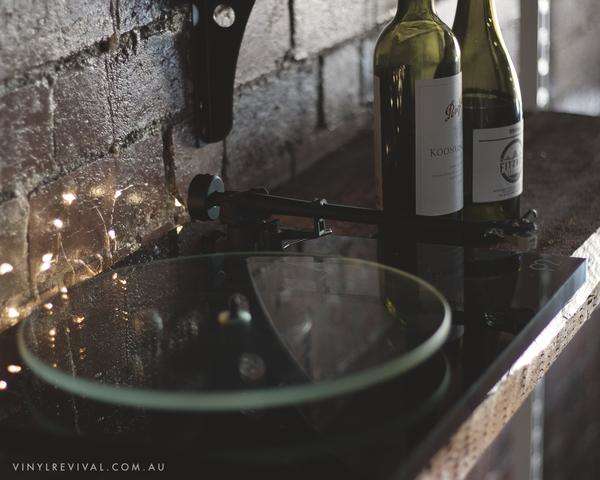 the turntable

The sound of this turntable is dynamic, straightforward and honest, with a very good balance of the entire range. The main star of this turntable is, in fact, a tone arm. Rega's tone arms have traditionally offered perhaps the best performance and price-performance ratio.The RB220 tonearm incorporates new ultra low friction, Rega-designed, bespoke, zero play ball-bearings, housed within a new stiffer and lightweight bearing housing.


Each tonearm is meticulously hand assembled using custom Rega made tools and torque settings to guarantee optimum performance. This level of care ensures perfect tracking and maximises the amount of information the cartridge can extract from the record surface. Rega Carbon cartridge with its carbon cantilever goes deep into the record groove to extract all those musical nuances whilst minimising record wear.


There is also an upgraded platter with a new floating glass 'Optiwhite' design.The Rega delivers the bass line with punch.The Rega is big-sounding enough for lush electronic soundscapes laced with synth chords to sound bold and atmospheric too. It gets into a Saturday night feeling with pop melodies, and uptempo drums are energetic and punctual in the mix.The ability to tie all the musical strands together and paint them on a precise and spacious canvas seems to come easy to the Rega, and in that aspect its delivery just works.The Planar 2 is a high-performing deck at a competitive price.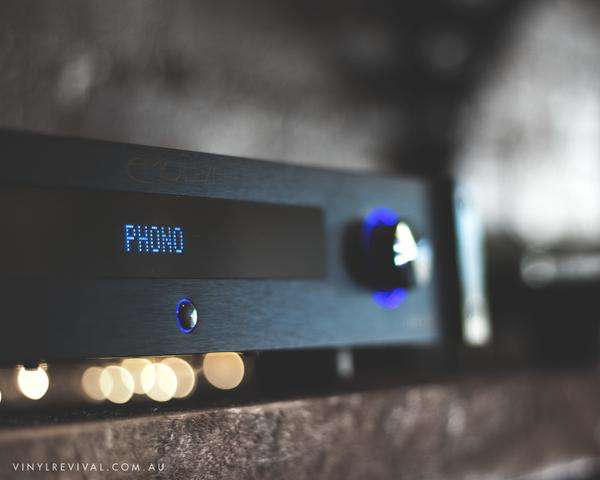 the amplifier
One of Emotiva's core principles has long been the development of high-end audio at entry level prices. It's what they do. Authority, clarity, detail, all at affordable price points to allow future audio enthusiasts greater access to good quality gear. Their BasX line of audio electronics shoots for just that: sound excellence, only the most essential features, and solid lifetime performance. The TA-100 is an absolute beast with its heavy-duty steel chassis and solid aluminium faceplate, a whopping 50watts per channel into 8Ohms of grunt, moving magnet and moving coil inbuilt phono preamplifier, multiple digital inputs and an inbuilt 24/192 digital to analogue converter. It's a ton of features for any class A/B amplifier well under a thousand dollars and nothing but a thing for Emotiva.


Features


Highly optimised circuit layout
FM tuner with up to 50 optional presets
Port for optional Bluetooth with AptX receiver
3 digital inputs USB/Coax/Optical
2 analogue inputs
subwoofer outputs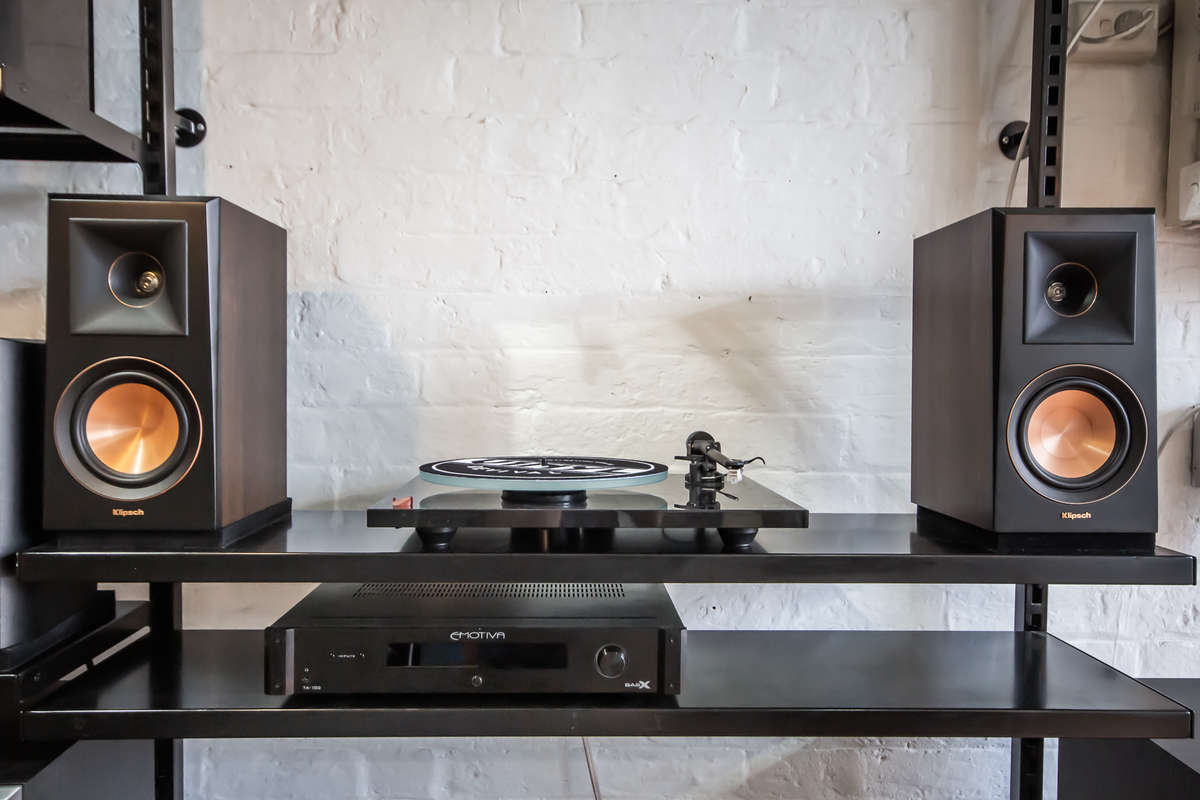 the speakers
The Klipsch pedigree is one matched by few loudspeaker manufacturers. Building world class horn loaded speakers from a tiny tin shed in Hope, Arkansas for the last 70 years, Paul W. Klipsch and his team have established themselves as veritable mad geniuses in loudspeaker technology. Known for their horn loaded tweeters, ceramic woofers, and wide dispersion surround technology, Klipsch are a balls-to-the-wall loudspeaker manufacturer offering brash, bold, dynamic audio reproduction with incredible efficiency. In fact, Klipsch are one of the most efficient speakers on the market. It's one of their four core principles and what helps makes Klipsch such an easy match with almost any amplifier.


Speaker wise for this package we have chosen to include the 2018 released Klipsch RP-500M Bookshelf speakers. Included in this new design is the recently introduced Vented Tweeter Design resulting in smoother high frequency reproduction. This, combined with a 1" titanium tweeter, renowned Linear Travel Suspension system, play a role in achieving low distortion and high frequency response which is one of things Klipsch is famous for.
Klipsch's 90x90 hybrid tractrix horn embedded within a facia of compressed folded silicon around the tweeter, 5.25" inch patented Cerametallic cone woofers is not only Klipsch's best 2-way horn system to date, its wide degree of dispersion create an incredibly big soundstage.
The Klipsch RP-500M not only look incredible but offer a vibrant, exciting sound experience.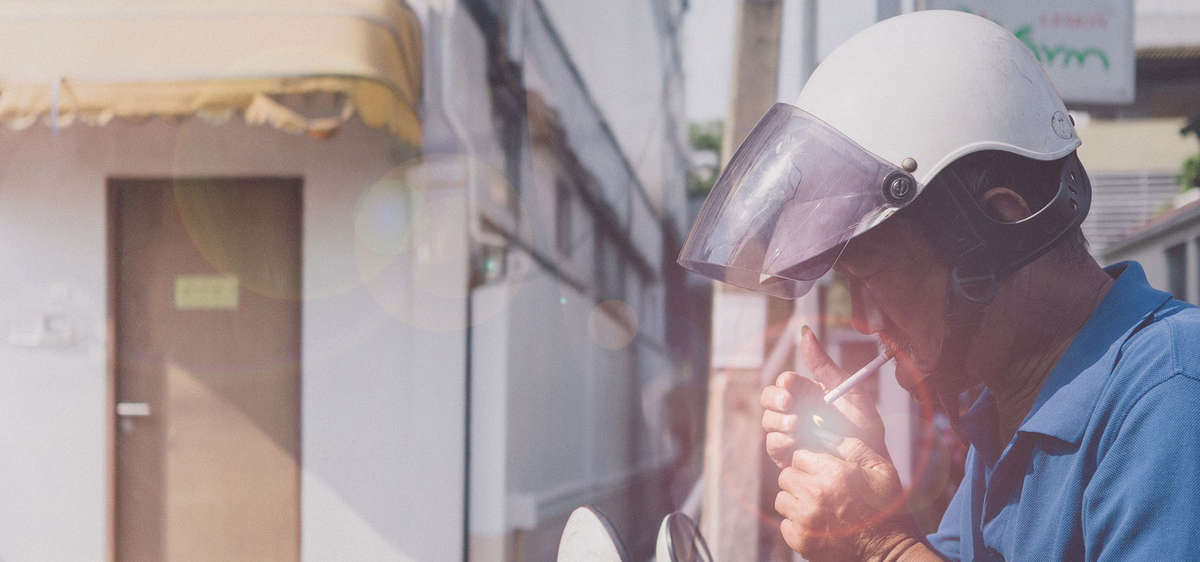 "what the crew think"
Our new "No Jacket Required" pack is one for the up and coming audio enthusiast. There are simply a ton of tweaks you can make to this pack to further refine your sound quality into the 'audiophile' stratosphere without breaking the bank. A quick cartridge upgrade, maybe a cheeky power amplifier down the line and you've just gone from redline to turbo. An all-out assault on your eardrums. It's badass. This is one seriously aggressive combination of audio componentry and a pack we think you're going to go bananas for. So call into one of our stores or hit click to buy in order to experience the best in British/American audio quality.
Related Items